Letter from James and Lynette
May 23, 2007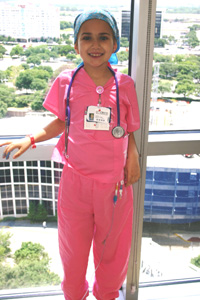 May 23, 2007 5:46 PM

The diarrhea has not improved. It is probably because of the gvhd in her stomach.
The doctors have decided to take Sydney off food and water for 72 hours. They have seen that help a couple of times.
Sydney is starving, because she is on steroids. Therefore this is going to be particularly painful.
Sydney and Lynette have been struggling to keep their head above water, so they desperately need God to pick them up.
Grateful for you,
James Thweatt
Please pray . . .
for comfort and encouragement
diarrhea and GVHD to heal
we don't lose heart and that we honor God with our lives